What To Do

While You're Here

Maximize your trip to Sedona, Arizona with our insider's guide to exploring the area. Discover wineries in Verde Valley, tuck into local crystal shops, and take your pick from over two dozen trails. We'll let you in on our favorite places to drink, dine, shop, and adventure outdoors.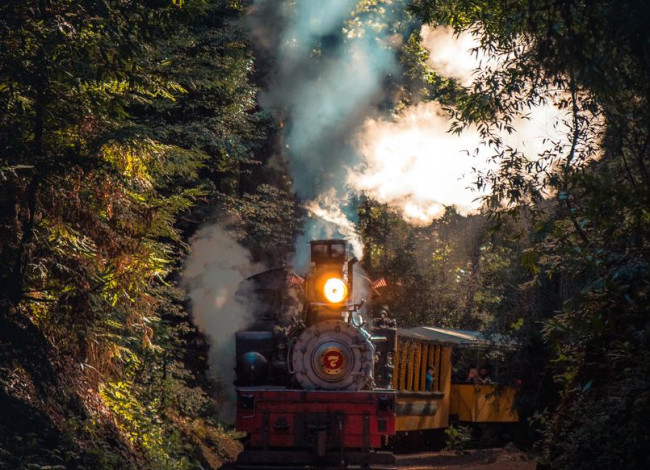 Embark on a Holiday Train Ride
Book your tickets today and embark on a Christmas adventure. All aboard the Verde Canyon Railroad! The train begins at the railroad depot in Clarkdale and departs every Saturday and Sunday from December 1 – 23, at 5:30 and 7:00 P.M. Before the train boards, you are invited to explore a village of 10 tiny houses in a town square. Once on the train boards and takes off, the one-hour round-trip adventure begins.
Hike and Bike the Red Rock Country Trails
November in Red Rock Country is still moderately warm, so when the weather permits a day outdoors is ideal. There's no shortage of hiking and biking trails in Red Rock, but before you set out for a day of excursion, read up on a few of our personal favorites.
Brins Mesa Trail is a popular one. It's on the outskirts of Sedona, making it easy to get to. From the top of the trail, you can look out at rock formation like Chimney Rock and Wilson Mountain.
Wine and Wander
Along the Verde Valley Wine Trail
At the heart of Arizona wine country is the Verde Valley Wine Trail. And trust us when we say that you will want to reserve an entire day for exploring this blend of breathtaking beauty, rich history, and even richer wines.
The Verde Valley Wine Trail is complete with five wineries and six tasting rooms so you'll have plenty of time to sip and savor some of Arizona's finest. Each of Verde Valley wines is skillfully crafted, making each sip unique to Arizona.