Meet Me

In Sedona

Meetings are more than spreadsheets and charts. To get the most out of your team, you need to inspire them; and the Sedona Rouge Hotel & Spa provides the perfect atmosphere to do just that. Treat your group to a spa day, awe them with wilderness, or satisfy their appetites with custom catering.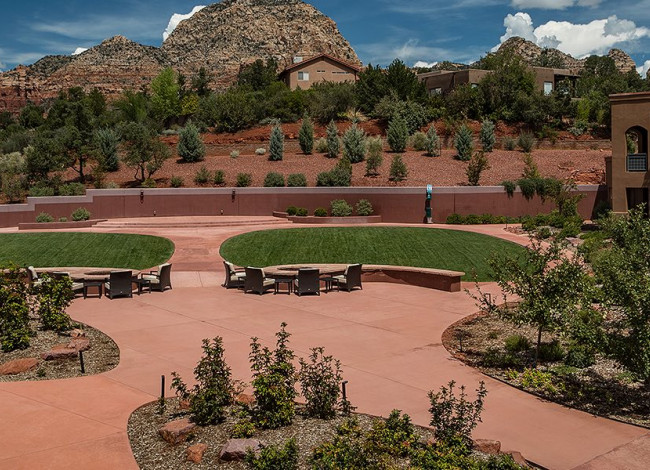 The Almeria Garden
Draw encouragement from nearby Thunder Mountain, and work together to reach your goals in a relaxing outdoor setting.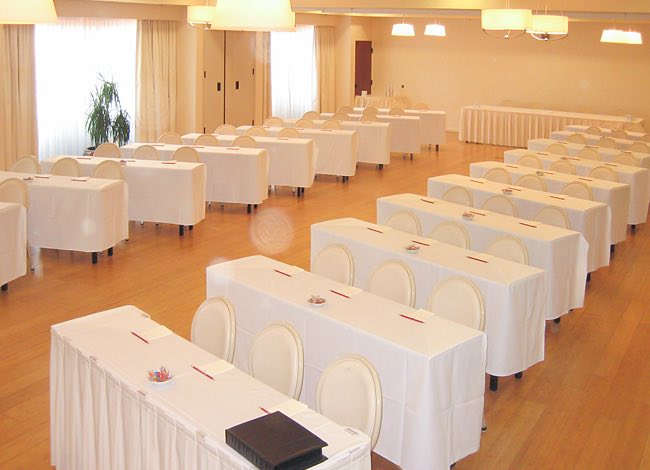 The Andalusia Conference Room
1,960 sq ft | Up to 150 guests
Lectures, classes, breakout sessions: This versatile space can be divided into thirds to accommodate parties from 20 to 120, depending on your needs.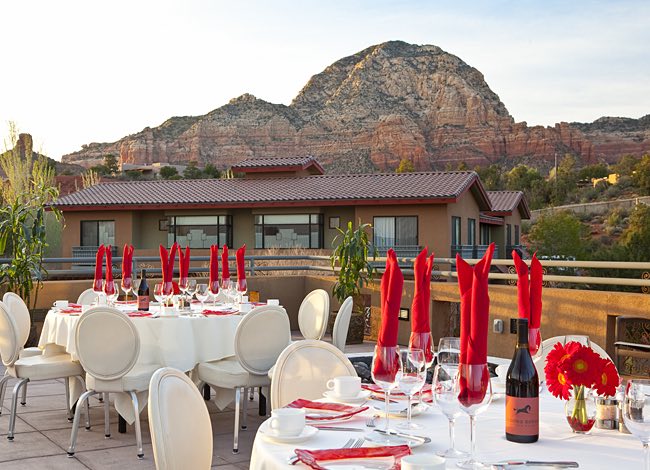 The Rooftop Terrace
1,640 sq ft | Up to 120 guests
Brilliant red rock backdrops, verdant canyons, and starlit skies spur the imagination at all times of day.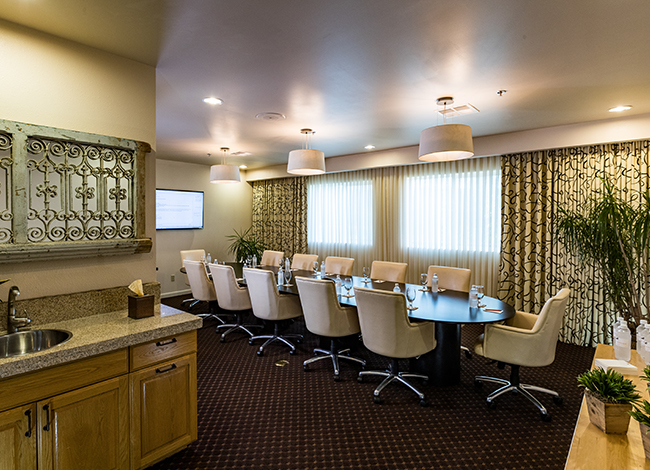 The Executive Boardroom
For more serious gatherings, retreat to the Boardroom, complete with high-backed leather chairs, high-speed internet, and conference call capability.
Pool View Room
580 sq ft | Up to 40 guests
Floor-to-ceiling windows, poolside views, and available custom A/V equipment work in concert to energize your brainstorming sessions.